got some new pics to share! forgot to post them earlier, I seem to neglect this blog a lot. I intend to remedy that however, so here goes!
please click on the image to see the full size version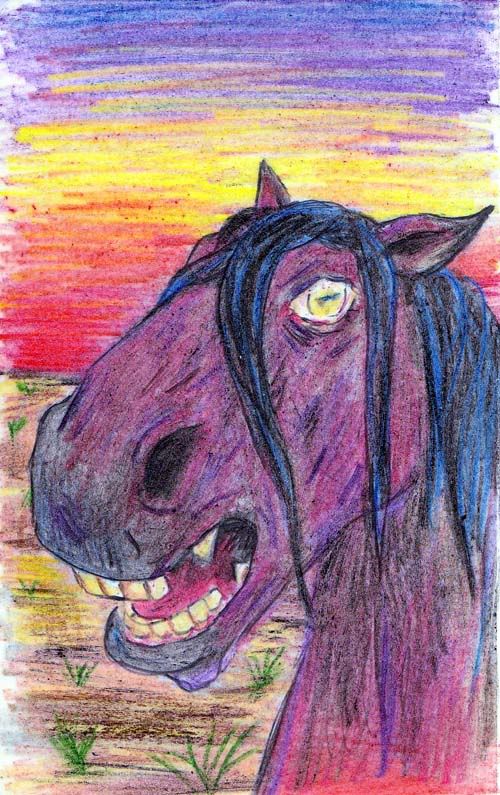 been doing some color work to get a feel for how I want to color the Blood Bay, this is one that didn't cut it. a true "blood bay" is a more purplish color, but I just don't care for it, needs more red, but I may keep some purple around for shading.
decided to keep the champagne eyes though, like how expressive they can be. dunno if they've ever shown up in a Bay, but they occasionally are seen in Claybanks.
this is more like it,
the Blood Bay is inspired bu the hammerhead roan from the Chick Bowdrie western stories by Louie La'more and also an amalgamation of my own Grey Mustang Steel, my bucking stud "Drip Rock" and my dad's old HUGE bay pick up horse "Dino"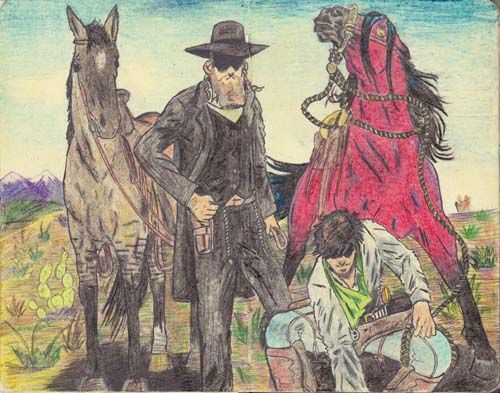 yup, I think we have a winner folks!
here's a look at the horse Gavrel (the Rabbi)rides. he's designed alfter my dad's great old Grulla pick-up horse Norther. he was a great horse but we unknowingly bought a load of tainted hay and lost nearly 12 horses to liver failure. very sad couple of weeks.
on a lighter note though, this is one way to commemorate him. I've got a friend coming up with a swell jewish name or him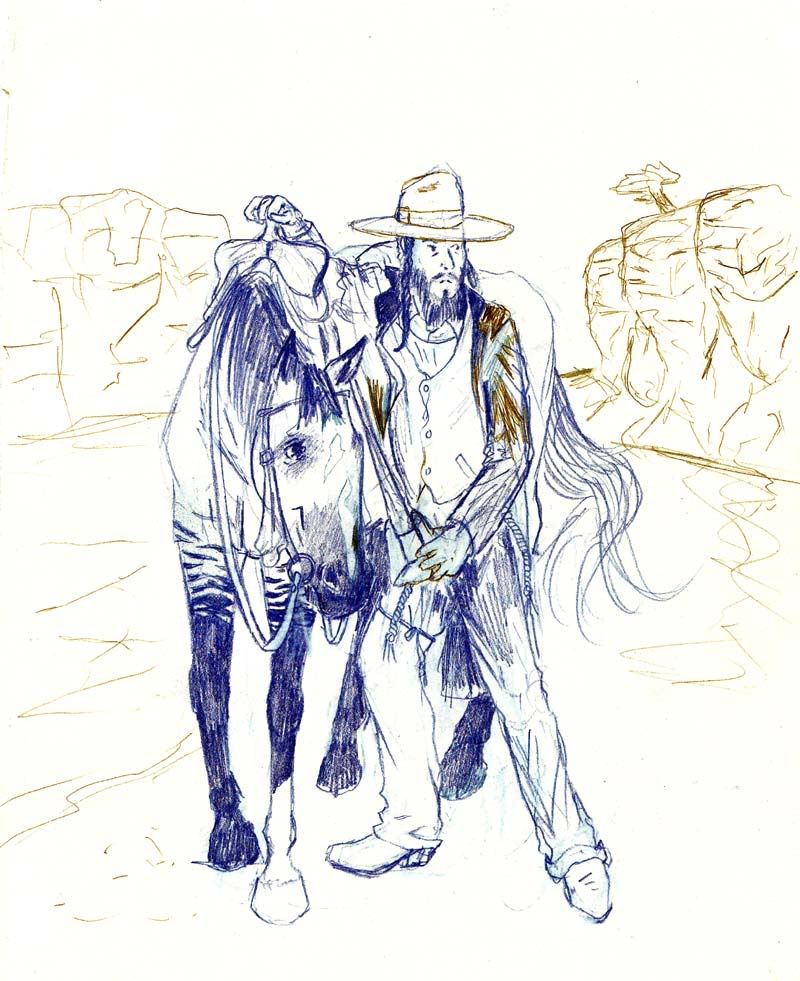 another of Gavrel and his Grulla, like how it turned out, but he'll be using a "mother Hubbard" saddle in the comic, will change it if I ever finish this
the blood Bay's first saddle! this will be a panel in the Blood Bay prequil